Our team did a complete renovation for the international energy company, USP&E Global's new office in Bryanston in only two weeks. The team managed to complete the project along with custom-made furniture, signage, and bespoke interior fittings in record time.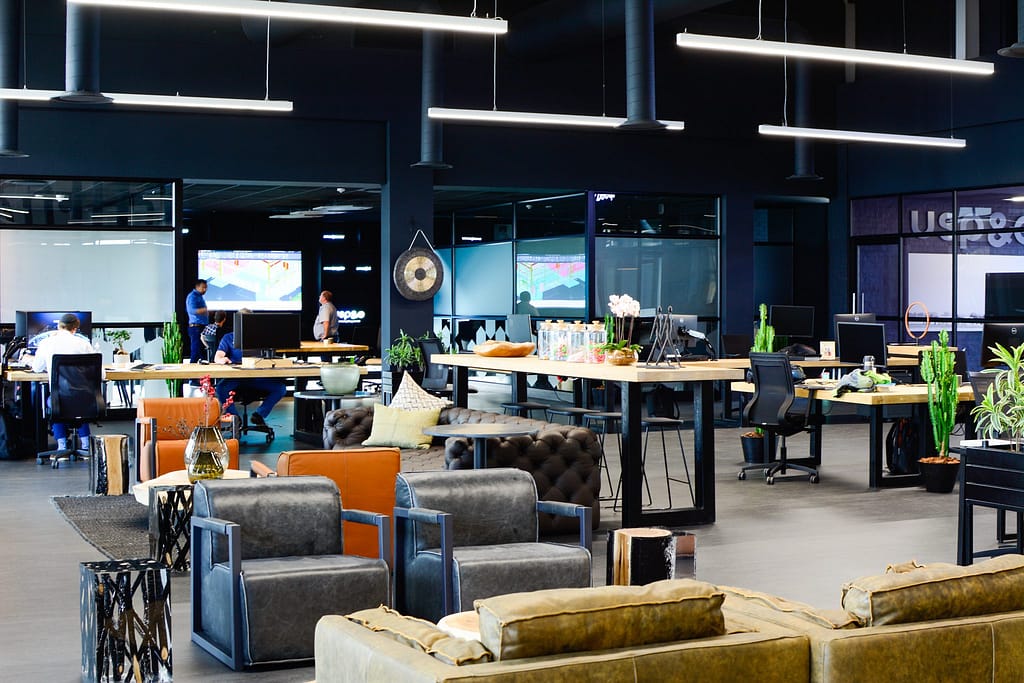 We are proud to have developed BMW's new modern Head Office outdoor pergola in Sandton. This new luxurious development forms part of many of our commercial property developments & fixtures. USP&E Investments offers innovative commercial developments that communicate your brand quality, values and offer a world-class space to conduct business. 
The USP&E Investments team brings your residential living dreams into reality. The latest residential cottage project is being constructed in the beautiful country side of Muldersdrift. Our residential cottage developments allow clients to create living spaces for themselves or their guests. These modern spaces are designed and constructed using high-quality materials to be durable, liveable pieces of property art.
224 sqm Composite Decking Project
Our skilled team have supplied and installed 224 square meters of premium composite decking in Featherbrooke Estate. Our bespoke composite decking is made of high-quality weather-resistant materials and is available in various shades of authentic wood colours schemes. We source, inspect and install our composite decking nationwide and never compromise on any project no matter the size or value!
Custom Shelves & Cabinets
The team has manufactured and installed premium shelving and cabinets in an up-market home in Lynnwood Pretoria. This installation has increased the storage capacity in the main lounge area and provided an elegant shelf for their television. All our furniture is designed and built in-house by our talented carpenters and interior designers.
The Investments team has transformed this living room with custom modern cabinetry to surround this room's entertainment system. This high-quality unit matches the home's aesthetic and compliments the furnishings in the home. This project took place in Oak Dene. We are proud to bring bespoke fittings and pictures to all our clients properties. 
The Investments team has transformed this pool area with new weather-proof decking. The pool has become more inviting and beams feelings of relaxation. This composite decking is durable and requires no maintenance, making it a stress-free solution for outdoor applications. 
Our roofs are a vital part of our buildings and require maintenance to keep you safe and comfortable from any weather conditions. The team took care of a high-end home in Sandton by repairing and renovating its roof. This project repaired all previous leaks and added a new structure to the building prolonging the life of the roof. Improve your roofing with USP&E Investments today!